The Speciality Coffee Association
The Speciality Coffee Association (SCA) is a nonprofit, membership-based association aiming to make coffee better by raising standards worldwide, and as part of their organisation, the SCA offers accredited training programs for coffee professionals. The programs are administered by the SCA and taught by Authorised SCA Trainers (ASTs) around the globe, and offer education for every stage of your career. Our Head of Training Sara has been a member of the Creators' Group for the SCA Barista Skills module, working to update and improve the course curriculums and exams.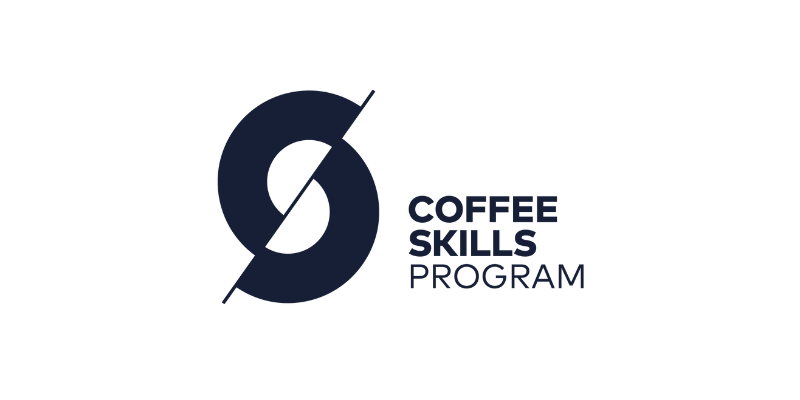 The SCA Coffee Skills Program (CSP) is focusing on key specialities within the coffee industry. Students can choose between six modules and three levels of certifications, finding courses that are perfect for their interests and needs. Upon completion of each course, students sit the SCA Accredited Exam and, upon passing, receive an SCA Certificate for the course. Exams are based on both theoretical knowledge and practical examinations.
Here at Prufrock we offer these modules
Introduction to Coffee

The Introduction to Coffee course is ideal for anyone who is new to speciality coffee. It charts coffee's journey from its origins in Ethiopia to the major commodity that it is today. This course gives a general overview of the speciality coffee supply chain and explores topics such as history and cultivation, variables that affect coffee quality, basics of sensory analysis, fundamentals of roasting, factors of coffee freshness, and principles of brewing.

Barista Skills

Barista Skills teaches the essential practical skills needed behind the espresso bar such as how to set your grinder, make espresso, foam and texture milk for cappuccinos, and create latte art as well as an exploration of health and safety issues, customer service protocols, and basic business practices.

Sensory Skills

Sensory Skills courses cover concepts and skills relevant to the evaluation of coffee and related products. The content of these interactive courses includes sensory science, industry-specific protocols, common sensory attributes of coffee, physiological sensory training, implementation of sensory programs, consumer testing design, application in business, and more.

Brewing

The Brewing courses cover numerous brewing coffee methods as well as the brewing variables that affect quality. Hands-on learning is emphasised with a focus on grind profiles, brewing methods, coffee strength measurements, and coffee extraction charting.
Course Levels
Introduction To Coffee

Perfect for a coffee novice wanting to learn the theoretical basics of all modules (available at one level).

Foundation

Perfect for those wanting to get a taste of a new area of coffee knowledge with no prior experience.

Intermediate

Suitable for those with a firm knowledge of the basics of the module, or working in the area already wanting to consolidate their key skills.

Professional

Suitable for those with specialist knowledge of the module area who has worked in the area for some time and want to push their knowledge and skills to a higher level.
Exams and Certificates
SCA Accredited Exams
We conduct the formal examination process at the conclusion of our SCA courses. The exam consists of a written exam for Introduction to Coffee and Foundation level Barista Skills, Brewing and Sensory Skills, and both practical and written exams for Intermediate and Professional level Barista Skills, Brewing and Sensory Skills.
The SCA Course Enrollment Fee and becoming a Learner
The SCA is introducing a Course Enrollment Fee for each Learner who attends a course. This fee is 25 Euros for Introduction to Coffee and 50 Euros for all other courses, and will be paid directly to the SCA by the student.
Please note that the Course Enrollment Fee charged by the SCA is not included in the course price stated on our website, and that students need to register as a Learner with the SCA and pay the fee before their course date.
Please find more information about the SCA Course and Certification process on our website here.
More information
To read more about the SCA and the Coffee Skills Program, please head to the SCA website.
If you have any questions about the courses we offer or need advice in choosing your level, please get in touch via training@prufrockconsulting.com and we're happy to help!