SCA Barista Skills Intermediate
A comprehensive two-day course focusing on the fundamentals of extraction theory, professional tasting techniques and adapting brew recipes. This course will help you elevate your workflow efficiency as well as your steaming and pouring technique, with part of the course dedicated to latte art.
The calendar shows the course start date, please see 'Additional Information' below for more details.
View full details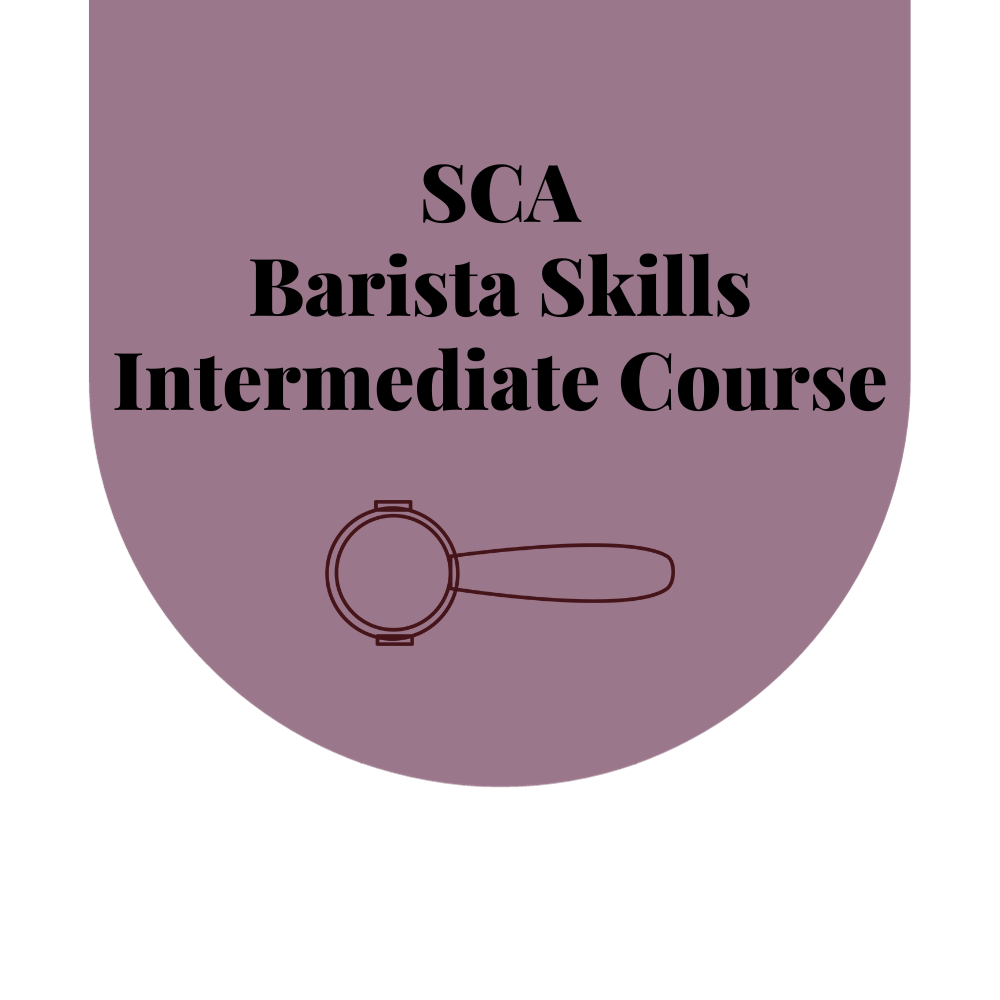 Course content
A significant step up from the Foundation level, this course is designed for students to greatly progress their skill level, finishing the course as confident speciality baristas. You'll also gain a deeper understanding of coffee and the impact variety, origin and processing have on flavour. 
Experimenting with various espresso recipes to optimise taste balance, you'll gain practical experience in using a coffee refractometer to measure strength, learning how to calculate extraction and explore the sensory qualities associated with different strengths and extraction levels.
Built around workflow and efficient service in a coffee bar, we'll work on creating a range of well-presented drinks with multiple latte art patterns. We'll also cover key concepts in health and safety and basic business practices, as well as water chemistry and testing.
SCA Fees & Certification

The SCA Course Enrollment Fee of €50 is payable directly to the SCA, in addition to the course fee stated above. Find out more about the SCA Course and Certification process below.

SCA Course and Certification Process
Prerequisite Skills

We recommend that students attending this course have a general understanding of espresso techniques – the SCA Barista Skills Foundation course or 3+ months of work experience as a speciality barista is ideal.

Additional Information

Duration: A two-day course running consecutively from 9am - 4pm each day
Max. attendees: 4
Location: Our Barista Training Centre

Complimentary lunch included