SCA Barista Skills Professional
A three-day course designed to advance both your sensory and practical barista skills. You'll explore key concepts and techniques of the best speciality baristas - an essential course for head baristas, trainers and dedicated coffee professionals.
The calendar shows the course start date, please see 'Additional Information' below for more details.
View full details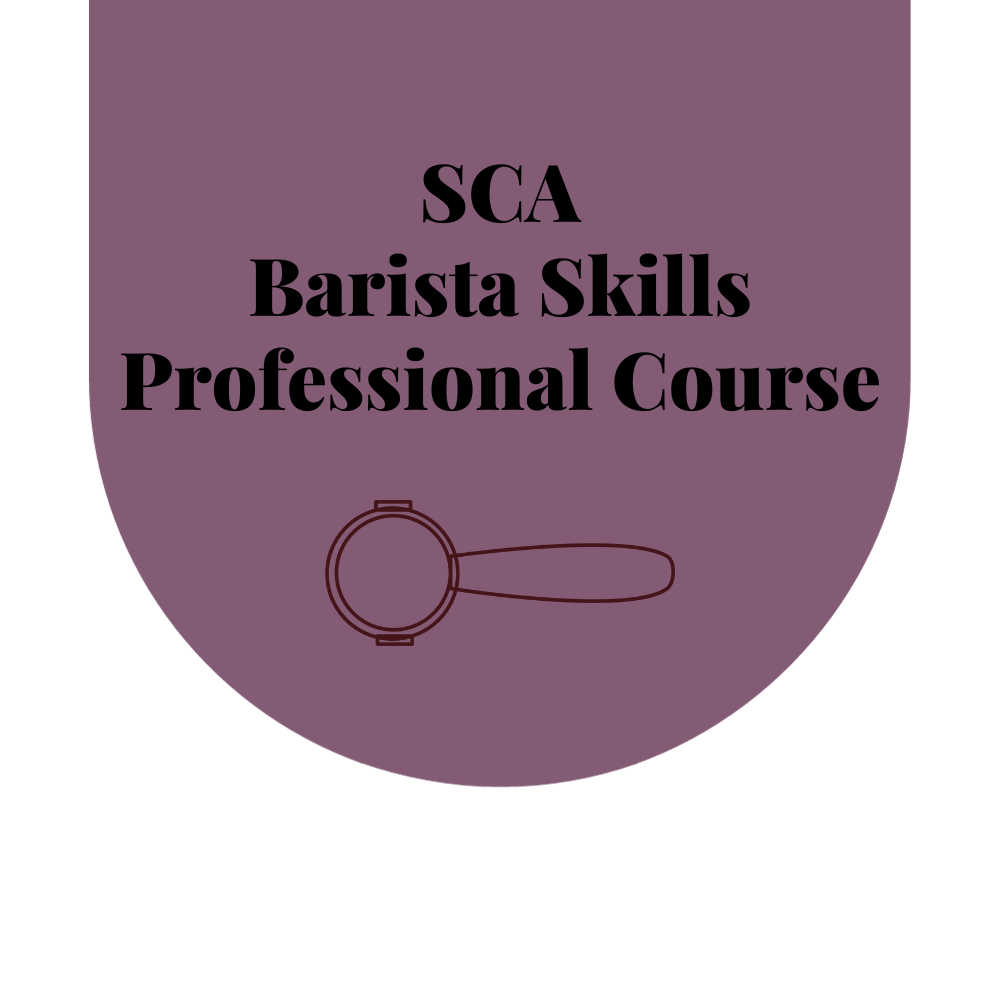 Course content
At this level you'll further develop your sensory skills by exploring and evaluating the basic tastes and organic acids found in coffee, improving your palate and coffee knowledge. Using these skills, you'll work on designing, evaluating and optimising brew recipes specific to a coffee, the machinery and the environment you're in.
You'll perfect your latte art technique to produce coffees to the highest standard and explore the effect our equipment and tools have on both consistency and efficiency. We'll also look closely at water chemistry and how to use different filtration methods to optimise your water to SCA standards.
This course will equip you to manage espresso quality across multiple locations and design the brand standards for a successful speciality cafe.
SCA Fees & Certification

The SCA Course Enrollment Fee of €50 is payable directly to the SCA, in addition to the course fee stated above. Find out more about the SCA Exams and Certification process below.

SCA Course and Certification Process
Prerequisite Skills

Students attending this course should have passed the SCA Barista Skills Intermediate course at least 3 months earlier. In addition, we recommend that students have a very good understanding of espresso techniques - 12+ months of work experience as a speciality barista is ideal.

Additional Information

Duration: A three-day course running consecutively from 9am - 4pm each day
Max. attendees: 3
Location: Our Barista Training Centre

Complimentary lunch included